David Carson President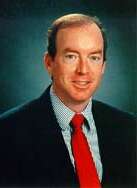 David Carson, the President of Kinetic Computer Services, has been a computer networking professional since 1985. He has installed or serviced networks for hundreds of organizations in the Houston area and beyond -- from small professional offices and retail stores to national, Fortune 500 companies, schools, universities, hospitals, and government agencies. During this time, he has built a reputation for solving difficult problems quickly.
Bachelor of Science, University of Houston - 1985
Master of Public Administration, University of Houston - 1989
Microsoft Certified Professional ID# 2522 - 1993
Microsoft Certified Systems Engineer - 1993
Senior Project Analyst, Westerman & Associates - 1991-98
Director of Technology, Bay Architects - 1998-2013
President, Kinetic Computer Services - 1998-present




To find out more about how Kinetic Computer Services can help you, call us at 713-831-6844.